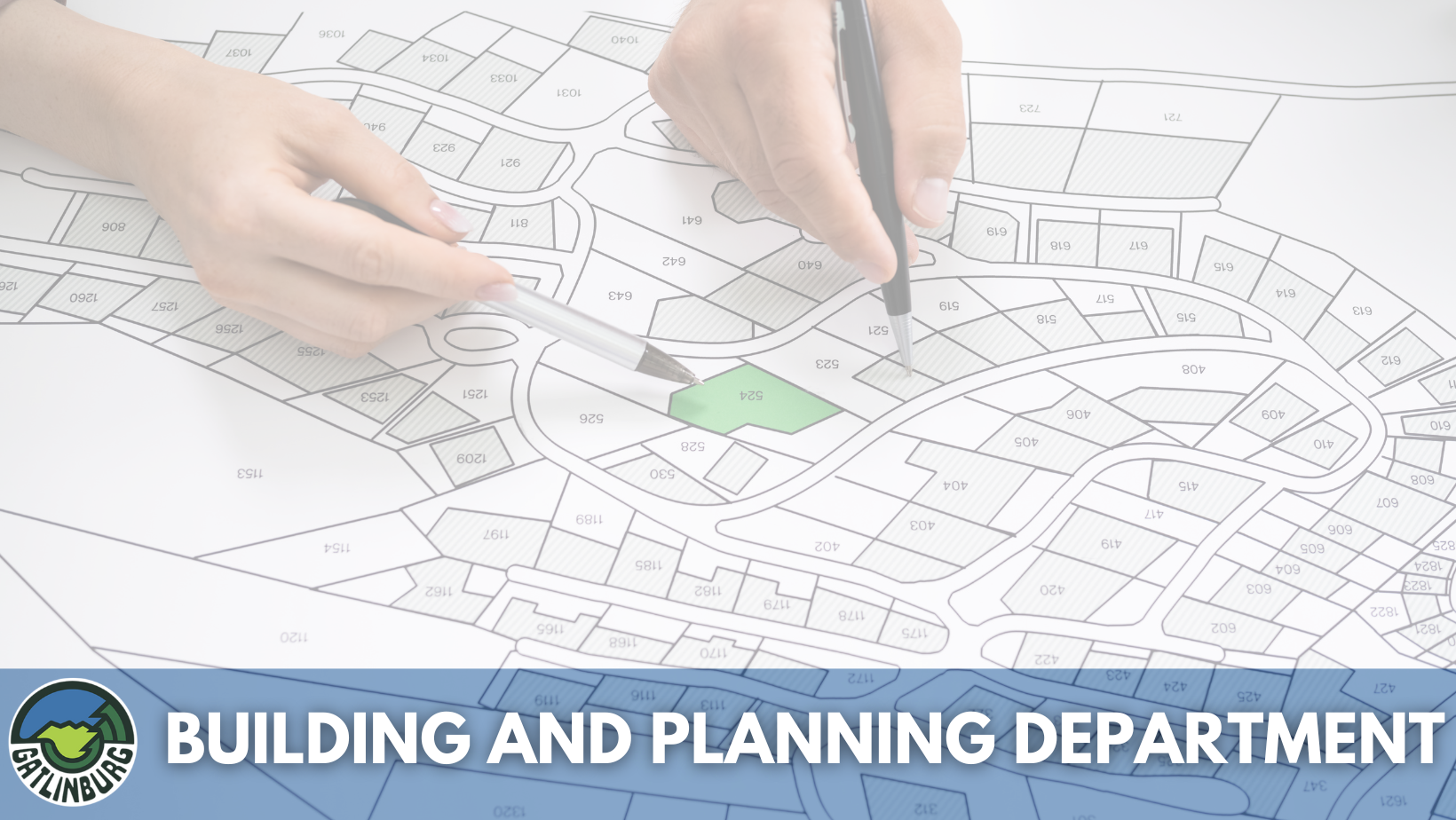 The Gatlinburg Building and Planning Department administers and enforces the Building Codes, makes required inspections, and reviews building plans. The Department also provides coordination for the physical growth and development of the City, administers the Zoning Ordinances, and coordinates the activities of the Environmental Design Review Board (EDRB), Board of Zoning Appeals, and Planning Commission.

The Building and Planning Department is located upstairs at City Hall. The office hours are Monday through Friday from 8 a.m. until 4:30 p.m., except for observed holidays.

All building permits are processed through MyGovernmentOnline.org.
Planning Documents & Information
Building and Planning Staff
Jeff Ownby, Building and Planning Director

Dalton York, Assistant City Planner

Jodi Bible, Executive Secretary

Josh McKinney, Building Official

Brandon Ogle, Building Inspector I

Larry Allen, Building Inspector I

Josh Allen, Stormwater Coordinator

Makalya Sides, Administrative Support Clerk
The Building and Planning Department may be contacted at:
Telephone: (865) 436-7792

Fax: (865) 430-1359
Mailing Address
P.O. Box 5
Gatlinburg, TN 37738