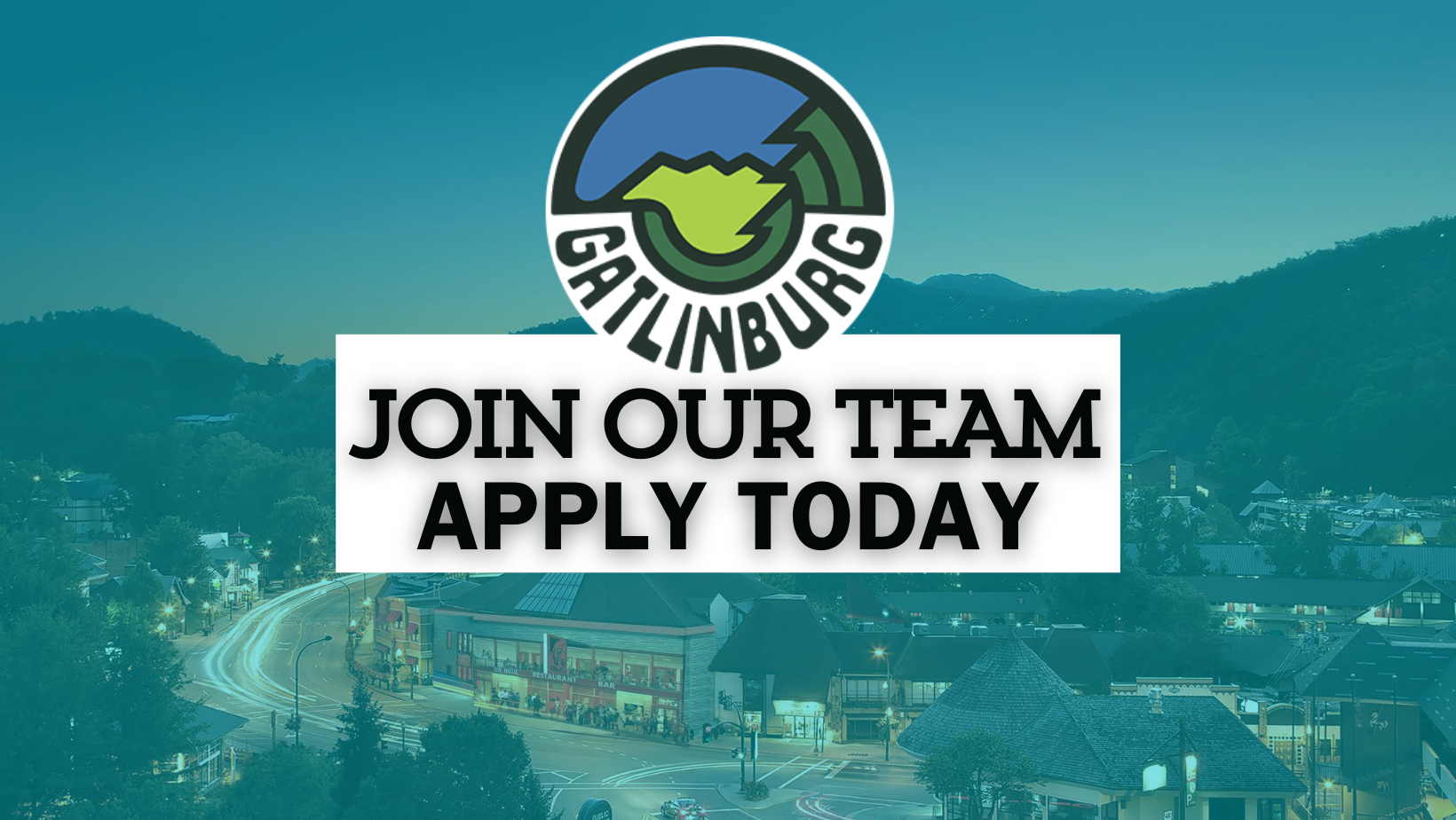 The City of Gatlinburg is currently hiring and we want you to join our talented team! The City offers a competitive pay plan and an extensive benefits package to our full-time, classified employees. Included in the benefits package are: 100 percent employer-paid medical, dental, long-term disability and life insurance. Employees who also choose family health insurance coverage have approximately two-thirds of this cost covered by the City. The City of Gatlinburg also participates in the Tennessee Consolidated Retirement System (TCRS) and 401K and contributes 9 percent towards retirement. Also, each December, City Employees are awarded an annual longevity bonus, based on the years of service.
Use of Gatlinburg Community Center and Gatlinburg Golf Course: City of Gatlinburg full-time, classified employees also are able to use portions of the Gatlinburg Community Center for free. Employees can enjoy the facility's weight room, swimming pool, basketball courts and track for their recreation and leisure. City employees can also enjoy half price on green fees at the Gatlinburg Golf Course.
Holidays, Vacation and Sick Time: Full-time, classified employees of the City are granted 11 paid holidays a year and earn vacation time and 12 sick days per year. There are also other opportunities to earn additional vacation time, including the City's Wellness Program – which affords up to six hours per quarter for employees who exercise and pass physical fitness exams. Employees who do not use any sick time throughout the calendar year are also awarded up to 16 hours of additional vacation leave.
How To Apply For An Open Position: The City of Gatlinburg does NOT accept applications for jobs unless there is an advertised vacancy. Listed below are all the City of Gatlinburg jobs that currently are vacant. To view a job description, please click on the name of the position.
How to Apply: You can apply for a job by clicking the APPLY NOW button or you can download a PDF Job Application and print it and fill it out and send to Human Resources via email to hr@gatlinburgtn.gov or via mail to:
Human Resources
City of Gatlinburg
P.O. Box 5
Gatlinburg, TN 37738
To submit any attachments (ie: Cover letter, resume, other documents) please email those to hr@gatlinburgtn.gov.
An Equal Opportunity Employer
The City of Gatlinburg is an Equal Opportunity Employer. It is the policy of the City of Gatlinburg not to discriminate on the basis of race, color, national origin, age, sex, or disability in its hiring, employment practices and programs. Accommodations may be made for the disabled by calling (865) 436-1400 in advance of the appointment time.